suaveay

wrote on June 9, 2006, 9:27 am

Comment
I'll go first!

My story, "The Mysterious Case of Spell Zero" has been accepted for the DAW Books anthology MISSPELLED to be published in 2007!

I'm officially an author!
Jefferygn

wrote on June 9, 2006, 10:11 am

Comment
Ahhh... the irony is delicious!

What irony you ask?

Well... that is up to you to find out...

(congratulations, yee oh geekiest among us!)

j.
Deril

wrote on June 9, 2006, 11:22 am

Comment
yes, the ironing IS delicious...CRAZY DELICIOUS!
Papamikey

wrote on June 9, 2006, 12:18 pm

Comment
CONGRATULATIONS again, Roberto!

That's FRICKIN' AWESOME!

Three cheers for Rob The Famous Author!

Hip Hip...
Papamikey

wrote on June 9, 2006, 12:20 pm

Comment
Hip Hip...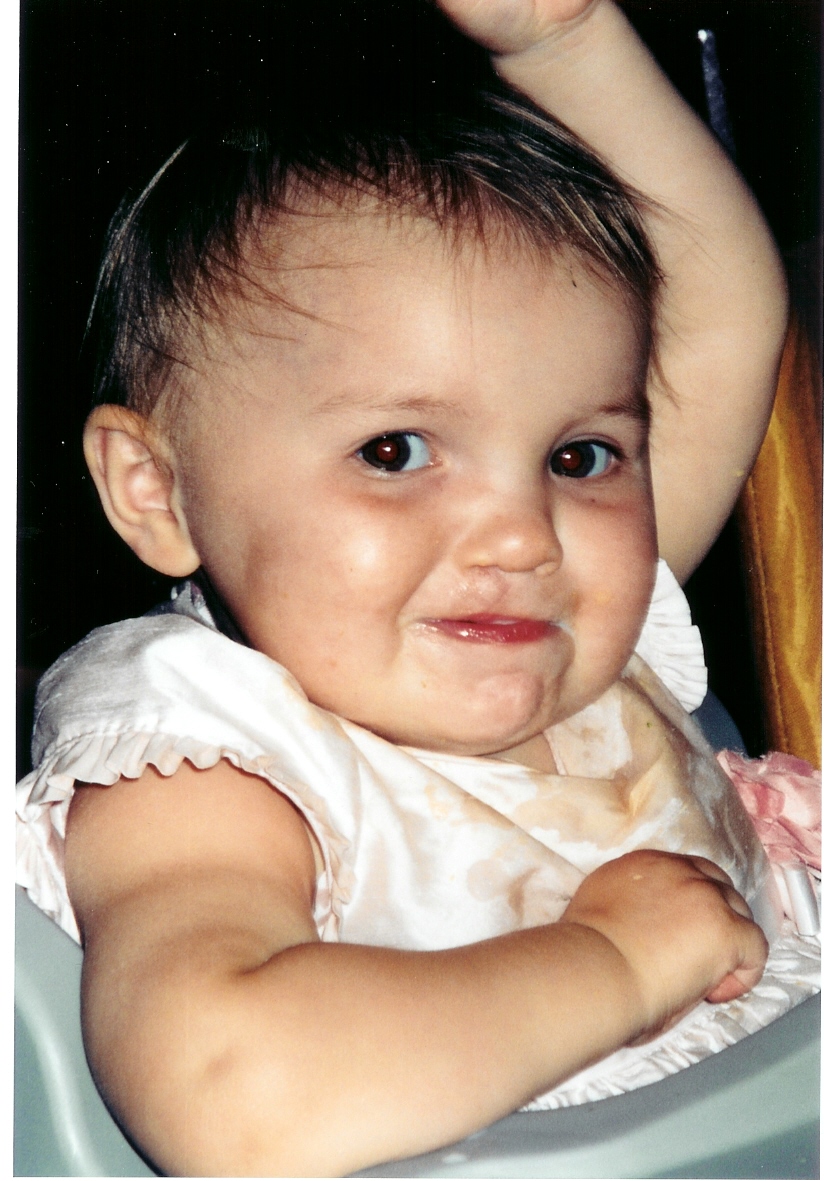 Papamikey

wrote on June 9, 2006, 12:21 pm

Comment
Hip Hip...
Hooray!
Rob, you are the Mr. Peabody to our collective Shermans.


As for the 'announcements chat space' idea. It stinks. The chain will go on forever, whereas I can delete my e-mails when done. I always check my e-mail (You guys aren't the only ones I socialize with!), and I send e-mails when necessary (i.e. organizing Manos-fests).

Congrats on the publishing though!
suaveay

wrote on June 9, 2006, 2:10 pm

Comment
Dear Mitchy,

Thanks!

You suck!

Thanks again!

Roberto
Such Writing! Such Wit!

It's truly no suprise you got published!!

Three Cheers For Rob!

Hooray! Hooray! Hooray!
Jeff, WTF you talking about? What stinking irony? I'm too obtuse to figure it out.

I need my ironies clear and in nibbles, dammnit! Don't make me go think!
Jefferygn

wrote on June 9, 2006, 3:55 pm

Comment
Ah-HA! The irony was so think that not one of you was able to see it! How IRONIC is that?

(Actually, there was no irony. I was just being a bit of an idiot!)
Jefferygn

wrote on June 9, 2006, 3:55 pm

Comment
(that's supposed to be "thick")
suaveay

wrote on June 9, 2006, 5:01 pm

Comment
WHAT.

THE.

FUCK.

I make a chat space so we can, I DUNNO, fucking CHAT, and make announcements about our lives and shit, and you change the title so it's more MANAGEABLE?!

What the hell. If this site ever actually GETS TRAFFIC it will have a hell of a lot more posts in EVERY section. Continuous commentary! Imagine!

Fuck it. Forget I started anything. Delete the whole fucking thing.

Way to suck the original intent and fun out of something.
That gave me a good laugh!

You complain my attempts to organize reduce chatter, yet here we ramble on thread after thread in an endless stream of blogging.

If you're going to be pissy about it I'll change it back. I wasn't aware you were so fucking attached to it!

Yeesh!

You second comment about increasing traffic is moot since no one in their right mind would join this site. Those brave and demented souls who do never last long.

It's just us, guys!
Deril

wrote on June 10, 2006, 10:02 am

Comment
Rob,
In the words of Morgan Freeman from 'Robin Hood: Prince of Thieves' - "You whine like a mule. You are still alive"
suaveay

wrote on June 10, 2006, 10:29 am

Comment
Eeeeehhhhh, sheddep.
Hey, did you guys see Rob's photo for the back of his soon-to-be-published book?
LOL!

An oldie but a goodie.
In case you didn't get the reference, the character is called "Big Shirtless Rob"
ACTUALLY, it's Big Shirtless RON....but that never stopped US...
Papamikey

wrote on June 15, 2006, 3:21 pm

Comment
DEREK!

How hard is it to add comments to the links!? I'd LOVE t be able to create a thread of LOLs and I luvd it or That sux after each clip...

Just Wondering!

Also, what about adding Font(s) or HTML inclusions into these reviews! We can really spice things up with CUTESY emoticons and such!

LOL! SUX LUV! ROTFLUVSUX!

Papa Mikey!

P.S. Just saw the SADDEST thing today: some young girl (probably about 16 yrs old) walked into Quiznos (!!) with a wee Shar-Pei puppy attached to a SHOCK-pink leash and a rose collar (no not a rose-coloured collar, a collar MADE of roses). She was decked out in FULL Paris Hilton skank-ho outfit complete with the dorky beret and the ski-goggle sunglasses.

I LOL'ed and almost choked on my toasted Turkey and Swiss. Man, I feel old. When you're laughing at easily manipulated, disillusioned teens like this, you might as well check yourself into the old folks home.

Oy! Kids these days!
suaveay

wrote on June 15, 2006, 4:45 pm

Comment
Dude, I hate to break it to you, but you're living in SQUARESVILLE, man. Chicks in Montreal have been sporting that look for at least a couple of years.

And you've been old for years now, man. OLD.

Like, wearing suspenders and complaining about the government full-time kinda old.
That's not stopping me from picking up the new Slayer CD, 'Christ Illusion'!
Woo-hoo!
Papamikey

wrote on June 15, 2006, 8:02 pm

Comment
I know I'm old, that's not the point.

The point is, this "girl" wanting so DESPERATELY to look like she was some chic skank-ho, supped at QUIZNOS!?? I mean Quiznos is pretty much the blue collarest thing next to Brasserie "Beinvenu Aux Dames" type places (and those are a step up from Brasseries with "Super Sexy" waitresses, like the place near the old Kayjon...)

If you want to look the look you have to walk the walk, no?

She was a skank-ho poseur.
Deril

wrote on June 15, 2006, 9:59 pm

Comment
Ah, give the posers a break
Deril

wrote on June 15, 2006, 9:59 pm

Comment
WORD!
MIKEY!

Adding threads to links is quite a bit of work. I also wish there was a quick way to reply to them, but that's yet more work. One day.... one day....
Funny thing happened to me this week.....

I walked into Second Cup to buy some ground coffee. I approched the girl behind the bean counter.

"One kilo of expresson forte, please" I asked.

She looked at me confused. "You mean a pound?"

Now I was confused. "No," I replied, "a kilo."

"You must be American," she replied, "We use the metric system here. You have to order in quantities of 100 grams."

Baffled, I asked for "1000 grams, you know, a KILOgram?" My scarcastic comment bounced off her without making a dent.

Incredible! This girl was about 20 years old. Another fine product of our high-school system.
suaveay

wrote on June 18, 2006, 7:23 pm

Comment
Since there's no way to comment on links I'll add this here:

Deril posted
This is pretty upsetting actually. It's a ranking of the top 100 celebrities by their salary...FOR 1 STINKIN YEAR!! Spielberg is #1, earning $332,000


And you know what bothers me most? The fact that Deril, A BANKER, didn't add THREE ZEROES at the end of Spielberg's salary.

"Decimal, shmecimal, who's going to notice?" - Deril
Deril

wrote on June 18, 2006, 8:59 pm

Comment
duh! I'm the captain.

good call Rob, just to remnd you, just because one IS a banker, doesn't mean he's a good one :(
Excellent point Rob!!

I noticed it too, but decided to say nothing. Kudos to your keen eyes!
I also gotta point out.... Where are the movie reviews????

I assume as soon as the nice weather hits we're all out doing something else.
I noticed as well, but figured it as a typo. Besides, it's not like Deril's spelling is the best either.
"Me fail English? That's unpossible!"
Jefferygn

wrote on July 17, 2006, 7:49 am

Rated
Okay... I'll make this Rob-esque and full of pre-emptive bitterness and deep seeded insecurity...

As if any of you souless, heartless curmudgeons give a rat's ass... but this past Saturday, I flew solo for the first time... (if you know what I mean!).

(not in this specific aircraft... but one just like it...)
Jefferygn

wrote on July 17, 2006, 7:50 am

Comment
Actually, it was *this* specific aircraft...
!!!!

When did you start going all Travolta???
Jefferygn

wrote on July 17, 2006, 8:35 am

Comment
... ever since I started believing in this guy... Xenu... ;)

(In Scientology doctrine, Xenu (also Xemu) is an alien ruler of the "Galactic Confederacy" who, 75 million years ago, brought billions of people to Earth in DC-8-like spacecraft, stacked them around volcanoes and blew them up with hydrogen bombs. Their souls then clustered together and stuck to the bodies of the living, and continue to wreak chaos and havoc today.)
I actually learned all this from the 'Tom Cruise in the closet' episode of South Park....I will post the clip of South Park explaining Scientology, it's quite hilarious!
Papamikey

wrote on July 17, 2006, 9:36 am

Comment
You doing that Piloting For A Day thing at the Ottawa Flying Club on Hunt Club? Or the one in Rockcliffe...?

I also heard the one out in Carp was fabulous!

We have ALOT of pilots here at my work, the flyers are ALL over the boards and I was thinking of getting one for the missus.

Are you going to (or are presently) taking lessons?!! THAT would be cool to fly us all in a Cessna to T.O. for Manos weekend!!! The landing strip in Richmond Hill is DIRECTLY behind my mom's work!!

Papa MIkey!
Jefferygn

wrote on July 17, 2006, 9:49 am

Comment
Yup, I have been taking lessons at Rockcliffe since April. I have about 18 hours in the air, which included, this past saturday, my first solo flight, sans instructor. I have also completed ground school and am currently studying for my written test.

I still have many many hours until I will be able to take up passengers and fly to Richmond Hill, but in theory by January or February, I will be fully licenced for daytime flights.
Deril

wrote on July 17, 2006, 11:39 am

Comment
pretty cool !

One of my friends was doing this for a while. Got his licence the whole shabang...then he said it was too expensive to keep his licence and so no he don't fly no more.

PS. If you fly near Richmond Hill, don't crash on my home. Thanking you in advance.
Jefferygn

wrote on July 17, 2006, 11:57 am

Comment
Why not? Can you say "insurance claim"?!
Congrats, Jeffy.

My only question is : When are you joining the Mile-High Club??? (Solos don't count)
Dear Jeff,

Stay off my turf. Jen McGee is mine, why can't you see that? You think your Top Gun antics will win her over? Good luck buddy! I've been Top Gunnin' for years. Eat my dust, you Maverick wannabe.

Yours,
Gary 'Fingers' Schwindt
suaveay

wrote on July 18, 2006, 10:57 pm

Comment
Congrats Jeffy! Can you do barrel rolls and loop-de-loops yet?
There are certain things I can accept or tolerate. Other things are over the line......


From this moment on (God knows how long this will last) I have banned the Vol.

I will not be treated like a common customer by one of my oldest and dearest friends. It is like a spear through my heart. I have seen this road too many times.

If I had no heart it would be so much easier! Nuff said. The rest remains unsaid.

PS: It was good to see Clippers again, even though I think we bored him.
Deril

wrote on July 23, 2006, 10:37 am

Comment
Ah, ya lost me ???

What are you yammering about?
Papamikey

wrote on July 23, 2006, 2:46 pm

Comment
OOOOOOOOOOOOOooooooooooooooooooooooohhhh!

DIRT.

What the f happened after I left?!!?!

You didn't bore me, it was more a combination of being REALLY tired and, well, you guys playing chess in the middle of our conversation. Nothing kills a trio like two of the three playing chess, like I said, "NOT a great spectator sport".

Papa Mikey!
No further details will be provided. Speculation is always better anyways!
Papamikey

wrote on July 23, 2006, 10:33 pm

Comment
Horse Hockey!

SPILL IT!
Deril

wrote on July 23, 2006, 10:42 pm

Comment
I dunno what you guys are talking about, but I played Chess the other day and it was AWESOME!
suaveay

wrote on August 22, 2006, 10:26 pm

Comment
OH my fucking God.

Derek, you whiny little baby. I called you up and told you I didn't appreciate being given a hard time the whole fucking night that one time, as you got drunker and drunker and tried to start fights with me. Jesus, my job is tough enough without one of my oldest friends fucking pissing me off all goddam night.

Let it go, already.

P.S. Plus you're a fucking hypocrite, you were at the Vol two weeks later.
Ooooohhh!!!! DRAMA!!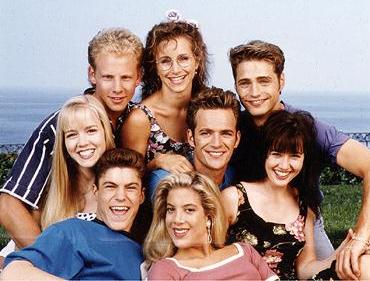 Deril

wrote on August 23, 2006, 7:52 am

Comment
which one is Derek...pink shirt, front row?
Jefferygn

wrote on August 29, 2006, 4:03 pm

Comment
This is old news, but they final posted the picture on the flying club website...

Right after my first "solo" flight...

mmm... flying solo...
Deril

wrote on August 29, 2006, 7:55 pm

Comment
Wat to go "Iceman"
Awesome! Congrats Jewfrey!
Deril

wrote on September 8, 2006, 10:11 pm

Rated
Here's a good announcment!

MY WIFE IS PREGNANT WITH #2 !!!!

Expecting April 09

In desperate need for some names, if you have any normal suggestions.

Mitch, I'm sure you wanted to send an e-mail or something, but I couldn't resist posting this.
and yes, the news is out, so you can tell whoever you want !
In related news, I'm gonna be an unkie again!
My first act will be to build a baby translator.

"This leash demeans us both!"
Deril

wrote on September 9, 2006, 7:51 am

Comment
"I want what the dog is having"

Unkie Herb " I'll get you something nice"
Papamikey

wrote on September 9, 2006, 11:05 am

Comment
MAZEL TOV!

That's great news...!

Hmmm, names?

Lothar - of the Hill People
Mog, son of Deril
Milo II
Joeyjoejoejuniorshabadoo
Deril

wrote on September 9, 2006, 11:38 am

Comment
thanks for the "normal" suggestions.
Can't wait to hear the abnormal ones.
Great News Deril!!!!!!

Congrats on the working member! LOL!!

As for names, I stick with the classics. How about just simply Cthulhu? Who could not love that name?
Jefferygn

wrote on September 9, 2006, 5:13 pm

Comment
"Way to get marge pregnant, hea hea hea"

"A little abstract, but yes, I am enjoying the new job..."
motleymitch

wrote on September 10, 2006, 3:04 am

Comment
Aside from a new bundle on the way, I would also like to congratulate my brother on dropping about 15 pounds. He is now down to the size of 'Rancor Keeper'. Keep going, bro!
Deril

wrote on September 10, 2006, 9:14 am

Comment
Thanks bro!

Now I only look like this.....
Papamikey

wrote on September 12, 2006, 6:49 pm

Comment
Here's news:

My sister gave birth to not ONE, but TWO babies! TWINS! One of each:

Stella and Sam (from the last I heard...though the names are not official) - 7+ Lbs and 6.9 Lbs respectively.

As fitting, the boy came out the wrong way...typical male.

Mazel Tov!

Papa Mikey!
Deril

wrote on January 12, 2007, 12:01 am

Comment
STELLA !!!!
Can't you hear me yeela?
You're puttin' me through hella
Stella, STELLA!!


ps. Congrats!
Congrats D-Bor! (Actually, this is old news to me already, as Derek drunkenly spilled the beans during the X-mas break.)
My God....Derek as a father.....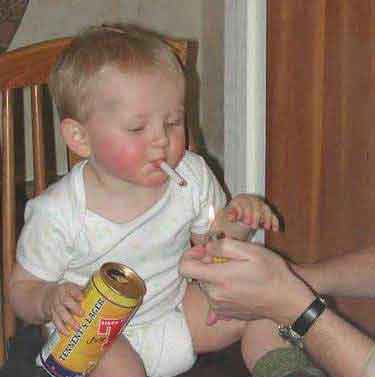 motleymitch

wrote on September 13, 2006, 1:33 am

Comment
STELLAAAAAAA!!!!

Congrats again, Unkie Mikey!
Jefferygn

wrote on September 13, 2006, 8:01 am

Comment
http://www.amazon.com/exec/obidos/tg/detail/-/0888996012?v=glance

"From School Library Journal
Kindergarten-Grade 2?With charm and whimsy, Stella and Sam are back, this time spending an evening outside watching daylight fade into dusk, then night. Sam is the quintessential preschooler?full of wondrous questions. Big sister Stella is the authority on their domain, effectively answering him and calming his fears. " 'Why is [the sky] so red?' asked Sam. 'Can't you see? It's wearing red pajamas.'" She points out a family of raccoons. " 'Why are they wearing masks?' asked Sam. 'Are they robbers?' 'No, they're going to a costume party,' said Stella." The detailed illustrations effectively capture the deep blues, blacks, and grays of night, while also illuminating the siblings with pale azures, sage greens, and soft lavenders. This is a quiet star of a story that works well either as a group read-aloud or as a bedtime treasure to share one-on-one.?Lisa Gangemi Kropp, Middle Country Public Library, Centereach, NY"
Papamikey

wrote on September 13, 2006, 8:52 am

Comment
LOL!

That's one of my daughter's favourite books...!

Didn't remember the brother's name was Sam....must tell my sister!! LOL!

LOL....don't think I didn't tell my sister the same thing when she told me the names:


STEEELLLLAAAAAAAAAAAAAAAAAAA!!!!
suaveay

wrote on September 15, 2006, 6:28 pm

Comment
Congrats on all the spawning goin' on!!!

Way to contribute to the growing world population! Let's hope the natural resources last long enough for your offspring to come up with a solution to diminishing availability because God knows we won't solve a damn thing, too busy watching reruns of Survivor!

Waitaminit! Am I Rob or Jeff?!

I DON'T KNOW!!!
motleymitch

wrote on September 15, 2006, 10:23 pm

Comment
I don't know! I never see the two of you in the same room at once....
Now it's my turn.....

Dessy's pregnant too!

I've been wanting to tell you guys for a while, but we decided it was better to wait until the end of the 1st trimester to be sure. We just got back from the 12-week ultrasound and everything is perfect. We're so happy! The little bugger was thrashing around like a Mexican jumping bean!

We actually found out about it in Mexico, on the second day of our all inclusive resort. The poor girl had to give up drinking and smoking in Cancun! I tried to make up for it, but it gets boring drinking alone.

At first I was worried about the impact a baby might have in my life, but then I thought "if Mikey can get 17 hours of warcraft in a day, it cant be that bad..." (actually, I am fully aware how much my life will change. Goodbye everything!)

Expected around July 27th, which is almost exactly the same as my nephew's b-day.
Jefferygn

wrote on January 11, 2007, 5:13 pm

Comment
Well congratufuckinglations! Good on you sir!

Now!, Go help Mikey move a fridge already!
Deril

wrote on January 12, 2007, 9:43 am

Comment
Congrats!!
Great news!

don't worry. Somehow I still manage to watch 40 hours of TV & movies a week (if not more)
Papamikey

wrote on January 12, 2007, 12:26 pm

Comment
WOO-HOOO!

Derek "Dick" James has now breededed. The offspring of Derek...has anyone told Dessie that Derek is like 6'11" in heels? OUCH!

Seriously, though, that's GREAT news! You know who to call if you need advice on how to get warm-milk puke out of silk shirts and from between your keyboard keys...LOL!

Now, as Jeff says, GET YOUR AIISE OVER and help me move a fridge! We can discuss over a Tiger beer and Tofu dish served by a Goddess!

If you come, I'll give you a WHACK of (slightly used) baby toys!

Papa Mikey!
Oh yeah.. moving. Rob called me last night. Do you realize we're all a bunch of old geezers now? We're all likely to end up being in a Rub-A535 commercial.

I may be moving the same day, so I can't guarantee anything beyond a good solid maybe.
Papamikey

wrote on January 12, 2007, 2:48 pm

Comment
Honestly, it'll take all of 45 minutes if you and Rob are there:

2 Fridges (not HUGE ones), 1 Banker's Desk, a buffet and a small chest (not full of gold).

In and out and nobody gets hurt.

Are you CONFIRMED to move on the 20th?! If not, then move it to the 27th and I'll come help YOU...tit for tat!

Mmmm, NICE tats!
Jefferygn

wrote on January 29, 2007, 5:55 pm

Comment
Well, it ain\'t as big news as conceiving (not raising...) a child, but it was more work...

I passed my flight test... I am now a licensed private pilot!!

\"May God have mercy on us all!\"
-that guy on the Simpsons when Flanders lost it.
Deril

wrote on January 29, 2007, 6:47 pm

Comment
Way to go Big Bopper
Papamikey

wrote on January 30, 2007, 12:18 am

Comment
Congrats Flying Ace!

Now you can lead a Rogue Squadron!

Can I be your "wing man" (if ya know whatti mean...wakka wakka wakka!)
"This is your Captain speaking. The in-flight movie will be 'Schindler's List'. Always.
You will be provided with salty dogs and gin & tonics. No children please. Enjoy your flight and FYMASMD!"
LOL

Congrats Jeffay. Can you fly international?
Hey, yeah!
No more stupid overpriced airline fees and lost baggage and puny bags of salted almonds and noisy kids and idiotic in-flight movies and class division! Jeffy can fly us anywhere we want for free! I call shotgun for Hawaii!!!
Thanks Jeffy, your value as a friend just went up a couple of notches!
Papamikey

wrote on February 4, 2007, 2:57 pm

Comment
HEY!

Those were MY noisy kids....
Huzzah!

The Ogre has spawned again! I'm an uncle again!

Her name is Celina (Selina?) and she was born today at 6pm. No details on weight yet!

My parents are in heaven! That's their fourth Grand-Child!
Huzzah! Another James!
Get the grog!
I will try to contact Steven, but if you see him soon, send my best!
motleymitch

wrote on December 10, 2007, 11:17 am

Comment
Ah, the thread that never ends. Since it has pretty much become the 'I'm having a baby' thread, guess I'll add to it....

Yes, another mouth to feed will be entering this world!
No, not me you gimps!
Nollieman's lady-friend Laura is expecting! Due date will be some time this summer, not sure exactly.
Also for those not in the know, he has upped and moved to Ottawa! If his kid ends up being a Sens fan (Nollie is a Leaf-head loser), I suspect the kid will be up for adoption in no time!
Meanwhile, kudos to Nollie! (even though he never checks this website).
Perhaps not so comforting is the fact that if you google 'Chilean baby', the first image you get is this llama.
Huzzah to Nollie!

Everyone's popping babies!
suaveay

wrote on April 17, 2008, 8:08 am

Comment
Since I'm the one who started this it's fitting I should use it to announce:

In case you hadn't heard, MISSPELLED, the book which contains my first professional story sold and published ("The Mysterious Case of Spell Zero"), has been released at finer stores everywhere!

Including Amazon! I'd link it but apparently there's no way to include links, just pictures of Simpsons frame-stills and boobies. BUT WHAT OF THAT?! Here:

http://www.amazon.ca/Misspelled-Julie-E-Czerneda/dp/0756404754/ref=sr_1_1?ie=UTF8&s=books&qid=1208434093&sr=8-1

Enjoy!
#1) Gratz to Nollie!
#2) Gratz to Rob
#3) Thanks for breaking my CSS, Rob!

LOL! This picture is pretty funny! Must have been similar to Nollie on that magic night!
Just thought you all should know.....
motleymitch

wrote on February 17, 2010, 11:25 am

Comment
Man, a funny thread to revisit!

ANYWAYS, THE NEWS:
Deril and Anat are expecting baby #3!
Sometime in September 2010.
From parts unknown, weight unknown, gender unknown, heritage:Jewish.
Mazel, mazel, good things!
Deril

wrote on February 17, 2010, 1:08 pm

Comment
Will my trilogy be better than the last George Lucas disaster? Only TAIME will tell (though I certainly hope so).
Papamikey

wrote on February 17, 2010, 1:19 pm

Comment
Man is this a RACE??!

Lessee -

Derek - 2
Mikey - 2
Ogre - 2
Deril - 3!!!

I'd better get BISAAAAY!!

Ding ding!