Well, with the Habs out of it this year, I thought my interest in the playoffs would be close to nil, but dagnabbit, I'm still kinda keen. If there's a silver lining, I won't be feeling the usual stress of worrying about a team continuing on through the rounds, in what is after all, meaningless sports (right, Jeffy?). I AM SO frickin' happy about the Leafs disastrous fall from the top though. To see Leafs Nation with their hearts torn out brings me mucho pleasure. And with the Panthers ending their long playoff drought, Toronto is now the only team to have not made the playiffs since pre-lock-out in 2003/04. Joy!
ANYWHO....on to the predictions...

New York Rangers vs. Ottawa Senators
The Rangers have been impressive all season, and though not perfect, they've stayed at the top pretty much throughout with missing much of a step. Torts, though a dickhead at times, is among the elite, passionate coaches who knows how to get everything out of his squad. If Lundqvist rises to the occasion, I see them going at least to the quarter finals. Ottawa has surprised most by not being basement dwellers and using their depth (and the very impressive rise of Erik Karlsson, the likely Norris winner this year). I'm not sold on their goaltending though, and Chris Neil will have his fists full with the rowdy Rangers. This could be the upset every first rounder is looking to, but I'm not betting on it. They'll give the Rangers all they have though.
Rangers in 7.

Boston Bruins vs. Washington Capitals
The Bruins have dropped back to Earth recently and have become beatable, but they are playoff tested and usually gel at the right time, not mention they'll brutally outlast the Caps in toughness and endurance. If they can contain Ovie, they should have it in the bag. The Caps have surged at the right time, going into the playoffs with momentum, but Boston should be the brick wall they run into. I won't pick the Bruins to repeat this year, but they should go a round or two at least.
Boston in 5.

Florida Panthers vs. New Jersey Devils
Speaking of surprises, the Panthers have somehow risen from the depths all year and claimed their division. They get it done, and they have quite a few players in the midst of personal resurgences (Jovanovsky, Theodore, Kopecky, Wolski), and their return to the big show should provide adequate motivation. They are however, up against the Devils, who time and again have proven their playoff worth, even when they shouldn't have been in any serious contention. Does Brodeur still have it in him to go a few rounds? Will Kovalchuk disappear? I'm thinking yes, and no.
Devils in 6.

Pittsburgh Penguins vs. Philadelphia Flyers
Here's the one to watch. As far as current rivalries go, this is as heated as it gets. The big ol' battle for Pennsylvania, featuring Crosby/Malkin vs. the broad street bullies. It''ll be tough and dirty (hopefully!) and Philly will be all over the two stars. Not without their own firepower (Giroux, Briere, Hartnell, Jagr, Simmonds), the Flyers just have to really tighten up on the back end. It'll be interesting to watch Jagr - back in the NHL playoffs after an extended leave, and playing his former glory team. There's no love lost here. This could go either way. If the Flyers can break Fleury, it's over. However, if the Pens win this series, they are my pick for the Cup. I'll flip a coin and say.....
Pens in 7.

Vancouver Canucks vs. Los Angeles Kings
Canucks should have this tied up. The Kings (aside from Quick, easily their best player) have been middle-of-the-road all season, with not much coming from their expected scorers. They have to pot goals to win games, and it's been rare. With or without two healthy Sedins, or even a lacklustre Luongo (though they have above-par backup with Schneider), the league leading 'Nucks should roll through this one.
Vancouver in 5.

St. Louis Blues vs. San Jose Sharks
If ever there was a Cinderella story (there's one every year), this season it's the Blues. An early coaching change brought them out of the cellar and competing for the top spot since. The Jack Adams will surely go to Hitchcock, as he was and will be the mastermind behind their success. San Jose's time has come and gone, the descent will continue after the first round. I don't know how long the Blues can keep this up - as long as Elliott and Halak can hold down the fort, I suppose. They don't exactly have a star-studded cast otherwise, but kudos to Hitchcock for using all of his players properly in every situation. I'm looking at quarter-finals at least for the Blues, and roster changes in the off-season for the Sharks.
What the hell, Blues in 4.

Phoenix Coyotes vs. Chicago Blackhawks
Phoenix (like Florida) are ahead in the standings by default, and not to belittle their success this year, but the Hawks are just too lethal for them to handle. At season's beginning, Chicago was my choice to win it all. They've had their slumps and injuries, but seem to be back on track now, and as always, bring their best game come playoff time. The question will be goaltending (it always is), but neither team's has been out-and-out stunning this year, so I give Chicago the upper hand with firepower.
Hawks in 5

Nashville Predators vs. Detroit Red Wings
Like the Devils, even with injuries and older players, the Wings find themselves in contention every year. Excellent coaching and smart management have done well by the Wings over and over, and their on-ice talent is too skilled to overlook. Having said that, this is Nashville's year to do some damage. Like Hitchcock and Torts, Trotz has been key in squeezing everything out of a team, year-in and year-out, and it's finally paying off. No one is underestimating the Preds anymore.
Nashville in 6.

On a personal note, I'll cheer for Pittsburgh, St. Louis, Chicago, Vancouver and Nashville (how awesome would it be if Hal Gill wins it all?!?).
Who do I THINK will actually win it? Probably New York or Pittsburgh in the East, Chicago or St. Louis in the West.
So I'll just say.....um....Pittsburgh!
There.
Go Gill Go!
Papamikey

wrote on April 9, 2012, 9:52 am

Rated
Here's my $0.05 (need to start upgrading from pennies)

New York Rangers vs. Ottawa Senators
I've stated it time and time again: I'm a realist. I KNOW that the Sens have stunned everyone from being predicted to finish...well, where the Habs finished to being a decent club to garnering a palyoff spot all in a rebuild year. So, to me, they've already acheived the goal - this playoff round is basically gravy/icing - mmmm, gravy icing. Yeah yeah, they have the record of more wins versus New York this year, but we're a squad of youngin's who have never seen the playoffs, which are a WHOLE other ball of wax...if Lundqvist (who really SHOULD be tested to see if he's a cyborg) remains achingly red-hot, they shouldn't have much problem with the upstart Sens.

As much as it pains me: Rangers in 6

Boston Bruins vs. Washington Capitals
I was VERY happy to see us not playing the facking Bruins (or else, my prediction above would have been Bruins in 4) - let SOMEONE else eliminate these bastards, please. I still don't know how they won the frickin' Stanley cup - they were ONE shot away from being eliminated by the Habs. They are NOT gods. And I think a recently red-hot Ovechkin might be what shuts everyone up about Chara as he uses the neandrethal as a screen to beat Thomas.

Washington in 6.

Florida Panthers vs. New Jersey Devils
The YAWN series of the season. Two meh teams that I couldn't give a rat's arse about...
Kovalchuk and Brodeur will emerge from this as "saviours"
Devils in 5.

Pittsburgh Penguins vs. Philadelphia Flyers
To be brutally honest, I'm really wanting to watch THESE games over the Sens games...! Now THIS will be a series that might re-kindle my passion in watching hockey...it'll be like old 70s hockey with fights in the stands! If the refs don't RUIN everything. I think Philadephia will be a bit too overzealous with their attacks on Malkin and Crosby and spend too much time in the penalty box - giving Pittsburgh the edge to win the series. Who, I was saying to a co-worker, will go on to win the cup (if Crosby and Malkin stay out of the hospital). Fleury is probably the go-to goalie for the playoffs IMHO.

Pens in 7.

Vancouver Canucks vs. Los Angeles Kings
Unless Quick steals a game, this one is academic.

Vancouver in 4.

St. Louis Blues vs. San Jose Sharks
Both Elliot and Halak know what it means to raise their games in the playoffs and I see no reason why they can't extend their insane years - and, honestly, I can't name anyone else on the Blues.

Blues in 4.

Phoenix Coyotes vs. Chicago Blackhawks
I went to see a Chicago/Sens game this year and was STUNNED by just how frickin' talented Kane is. Hossa and Sharp are good but Kane is insane. If Toews comes back and isn't a detriment being ice-cold - though I can't see how he could possibly be, Toews cold is better than 90% of the league hot. I give this one to Chicago...and we can finally move the Coyotes to Quebec.

Hawks in 6

Nashville Predators vs. Detroit Red Wings

Honestly, I just want the "dynasty" that is Detroit to end. Their REAL coaching moved to Ottawa (ALL HAIL THE MOUSTACHE!) - Detroit's still a VERY VERY good team but like rock-bands like the Who/Rolling Stones - it's time for them to move on and retire and let a band of upstarts have a crack at the wheel.

Nashville in 6.
Deril

wrote on April 9, 2012, 2:55 pm

Rated
For starters, I'm not really that interested this year. I'll give several series a try and see if I get into it or not.

Rangers vs Sens
NY should be able to take Ottawa but for me, this is the only series with real upset potential. I hate to admit it but I think the coaching staff in Ottawa has been outstanding this year and i give them lots of credit. I am officially cheering for Ottawa (mostly cause I hate the Rangers so much) and I honestly think that if they win one of the first two in NY they will take the series.

Sens in 7

Boston vs Washington
I hope Boston goes down in the first and although they are a proven playoff winner they also have lots of injuries. I feel like Washington just got healthier and with backstrom back you never know. Thomas will not stand on his head again and if Boston plays dirty hockey Washington can destroy them on the PP.

Washington in 6

Florida vs New Jersey

Again, lots of credit to The Panthers for winning such a weak division but Theodore has been known to choke while Brodeur is a proven winner. This may be his last year and I can see him putting on a clinic against Florida. They also had 102 points vs Florida's 94 so although they are the "underdogs" they really are a much better team.

Jersey in 5

Pittsburgh vs Philly
I agree with Mikey. This is the series to watch. I will watch this, Ottawa and Detroit nashville with the most interest. Pittsburgh is just too damn good and I think Crosby is out to prove a point. Having malkin there is just a cherry on top. I also pick Pittsburgh for the cup.

Pittsburgh in 7

Vancouver vs L.A.
I hate the Canucks and hope they go down. Would love to see another riot. However, they drew LA in the first so I'll have to wait a few more weeks to see another team knock them out. I will be stunned if this goes more than 5 games.

Canucks in 5

St.Louis vs San Jose
Love Halak and have always been a HUGE Blues fan since the Hull & Oates days but, I really think San Jose will come out of no where and win. They have experience which St.Louis does not and they young kids in St.Louis may still need another year or so before they are considered elite. I really believe that all good teams have to lose before they can eventually become winners (see Pittsburgh).

San-ho in 7

Phoenix vs Chicago
I used to hate the Hawks but I find them so exciting to watch since the lock out. I agree about Kane and the other stars in Chicago and I again see a Blackhawks team with 101 points "upsetting" the home team Coyotes who won a weak division and grab 3rd spot with only 97 points. Good luck Ray Whitney

Hawks in 6

Nashville vs Detroit
This should be a good one. Lots of bad blood and history between these two teams. They remind me of MTL and Boston who seem to always find each other in the playoffs. I want to cheer for Nashville because of Fisher, Bouillion and obviously GILL. However, i have far too much respect for Detroit to think they can't take this. They have skill coming out of their ass with the likes of Zetterberg, Datsyuk, Filpulla, Lidstrom & Frazen. Howard is better than most people give him credit for. Pekka Rinne along with Weber & Suter will be the backbone for Nashville, but the real test for me is Trotz vs babcock. Two of the best coaches in the league squaring off. This will be an absolute chess match with line juggling and line matchups.
Let the better man / team / coach win.

my money is on Detroit in 7

Let the playoff beards begin!
Wait, what?
"I am officially cheering for Ottawa...."- Deril
Is this the apocalypse??
NOOOOOOOOOOOOOOOOOOO!!!!!!!!
Papamikey

wrote on April 10, 2012, 10:15 pm

Comment
Excellent.
Papamikey

wrote on April 10, 2012, 10:48 pm

Comment
Join us. Mitch.

We ALL float down here....
I'LL NEVER JOIN YOU!!!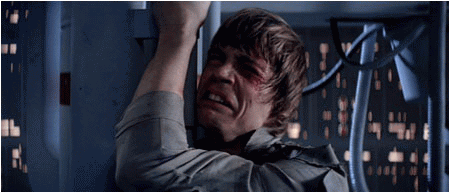 Deril

wrote on April 11, 2012, 2:46 pm

Comment
just to make things clear, I only want them to beat the rangers...not win the cup.

Besides, Paul MacLean's mustache kicks ass
Francis Bouillon: 1, NIcklas Lidstrom: 0.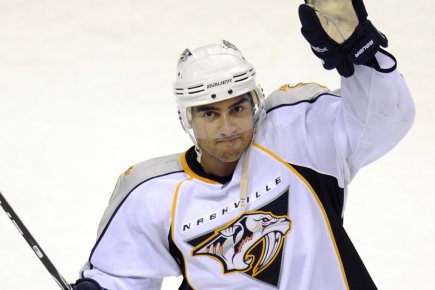 Papamikey

wrote on April 12, 2012, 12:33 pm

Comment
Though I didn't get a chance to WATCH the Pens game - I saw the replay of the BRUTAL BRUTAL call from the linesman on Briere...and I know how a call like that can change momentum, ESPECIALLY if you're team is already in laid-back defensive mode with a nice cushy 3 goal lead.

I watched the overtime and wondered WHAT in god's name Pittsburgh was doing?? This is overtime of game 1 and they played like that???? Egads, time to revise my cup predictions....LOLZZL!

Did Malkin play last night?
Papamikey

wrote on April 27, 2012, 11:03 am

Comment
Hmmm...now that the Sens are out, will I even WATCH the rest? Bettman must have a frickin' BONER the size of Texas that his precious American teams are all that are left...meh!

BTW - my sadness of the Sens being out is MORE than tempered by the fact that BOSTON is OUT! WOOOOOOOOOTT!!

Here's my predictions for what they're worth for Round 2:

LA vs. St Louis:

I think LA caught Vancouver off-guard - I 100% fully agree with Don Cherry on this point: they came in RED-hot and battle-hardened and caught Vancouver, who were coasting with a 1st place for sure attitude and sucker-punched them stunning them long enough to finish them off. That being said, they now face The Blues who have been nothing but consistent...I think this will be were their upstart playoff run will come to a screeching halt.

Blues in 5.

Nashville vs. Phoenix

I think IF I catch a couple of games it'll be in this series as a couple of relative underdogs - young, hungry teams that toppled archaic giants! This one can go either way - if Smith continues to be INSANE - then they'll win the cup.

Phoenix in 6

Washington vs New York

USUALLY, I want the team who elminated my team to go all the way - I'm strange that way....but if they were able to best my best, they deserve to win. EXCEPT for New York. I want to see the Capitals eat their brains/hearts and balls for breakfast. I LOOOOATHED their stiffling shot-blocking style - so BORING...effective, but BORING. They shouldn't have won the Sens series and only relied on Lundqvist to bail them out - which I'm not convinced he did...I think the Sens just didn't capitalize on gifts they were given...Lundqvist is NOT (contrary to Old Man Bob Cole's hard-on for him) GOD - and NOT the best goalie in the play offs.

I'm not a fan of Washington, I think they're a gang of lazy super-stars - behind a hot goalie, but I APPRECIATE what they did for me by knocking out Boston...

So: I go with my heart on this one:

Washington in 4!!!!!!! SWEEEEEEP THEM!!!!!!!

(lol!)

New Jersey vs Philadelphia

I REALLY really don't want to see Philadelphia win the cup...they (moreover, their classless fans) don't deserve it - well, wait...deserve is the wrong word, they sorta do deserve it as they play well(ish) and Giroux really is an elite player...fuck it, I just don't want them to HAVE it....sigh. But New Jersey can't beat them.

Philadelphia relunctantly in 5.

Maiku
Deril

wrote on April 27, 2012, 2:49 pm

Comment
Well I was only 2 for 8 with my round 1 predictions (Jesus, Maggie the monkey usually goes 4 for 8 at least).
Anyway, I'll give it the old college try for round 2

Washington vs. Rangers
I did pick Washington over Boston. I'm going with NY This time. I HATE the Rangers but they are a tight team. Lundqvist is the difference maker. Torts will out coach Hunter as well. Look for Washington's PP to get snubbed out and NY will previal.

Rangers in 6

Flyers vs Devils
Again, I picked the Devils to advance and not only because they were up against Florida. If you look at their roster they really are solid and have all the right pieces to make a decent run. Brodeur will most likely hang em' up after this year and i think he's been getting better and better since being pulled in game 1. I say he takes the team on his back this round and now we see if Philly can be as successful against a team that does not have Marc Andre Fleury in nets. I know Pittsburgh crapped out, but in most of those wins Philly looked just awful as well. Jersey will play a tighter style than Pitts and Philly will have to adjust. Should be a good series though.

Devils in 7

St. Louis vs LA.
I have to agree with Mike here. I really like LA and I actually took them in my pool (despite my wrong prediction on this site). They're the team I'm rooting for right now. That being said, ST.Louis is bigger, tougher and yes, they've been far more consistant all season long. I don't think it will be in 5 however.

St. Louis in 7 (Go Halak!!)

Nashville vs Phoenix

I can't believe you are picking Phoenix. Mike Smith has NEVER been "that " goalie. Yes he was lights out in round 1 but that kind of play just can't be sustained. Nashville is the real deal. They have more depth and more fire power and a better goalie. Also, don't forget about the "Hal Gill Factor".

Preds in 5

Note....Nashville is my hands down pick for the cup at this point too. I thought Detroit would win but I also felt that if they had a different match up they would have advanced and I felt that if they could knock out Detroit they'd waltz straight to the finals.
Papamikey

wrote on April 27, 2012, 8:21 pm

Comment
I took Phoenix because I don't care about either team and think they are about the same - so I picked the one (and you heard it here first) with the "cooler logo"...hey, works for the ladies who usually win these kind of pools against so-called "stats experts".

I think Mike Smith can do this for one more round...does Nashville have stronger fire-power than CHICAGO???! No.

Meh - we'll see tonight.

Though I think I'll watch "The Finder" instead...
Alright, I'm a little late to post my predictions for round 2, but here goes (and these are my honest predictions, even though some games were already played):

NYR vs. WSH
I still think the Rangers (who I loathe) will come out on top of this one. Holtby has been playing excellently for the Caps, unexpectedly, and good for him. But the rest of the team just seems too lazy. The goalkeeper will help you win/steal a series, but cannot be solely expected to carry a team to the cup without some firepower up front. Though the Rangers have been quietly low-scoring up to this point, I suspect that'll come back in this series, and their defense and goalie are just far superior to the Caps. Unless Ovie wakes up and becomes dominant, the Rangers should go on to round 3.
Rangers in 6.

NJ vs. PHI
The Flyers seem to be the only team in the East without stellar goaltending thus far, but they're so well-rounded on all other fronts, and truly dominant with Giroux and Briere on their A-games, that I see them going to the finals (much as I hate them).
NJ have stuck to their game plan and it's worked thus far, and Brodeur has been good, but not great.
Flyers in 6.

NSH vs. PHX
I originally was gonna say Nashville in 7, but now the Yotes are already up 2-0 in the series. If they've figured out Pekka Rinne, then that's it for the Preds. I still find it mindblowing that one of these teams will be in the final four. If the Preds win game 3, I'll stick with them to take the series. If the Yotes go up 3-0, the Preds are done. Mike Smith has been perfect and confident, so it's looking good for Phoenix. But, as I said, I'll stick with my original prediction:
Preds in 7.

LA vs. STL
That LA was giving anyone a run for their money is quite remarkable, and now they're up 1-0 in this series, with STL now succumbing to some injuries. STL is deep though, and I they can overcome such things, as they have all year.
Blues in 7.

Gills still in it, baby!
Well, I guess sorry didn't mow the lawn, cuz Hal Gill is out of the playoff picture now.
Poor Carrie Underwood! How will she cope?
So, um, go Kings?
Ah, why not?
Papamikey

wrote on May 8, 2012, 4:15 pm

Comment
For me it's down to NOT teams I want to win the cup but teams I DON'T want to win:

Boston - DONE! WOOOT!

Rangers - FACK ME - down to 6 seconds and they pull it out of their arses...I still want these boring ass-clowns to go down in a heap of dung and flames.

Flyers - See Rangers, wash, rinse, repeat.

IF I was to pick a team I'm rootin' for: Phoenix! WHO would've thunk it???

WHO!?
Dr. Who?
Cindy Lou Who?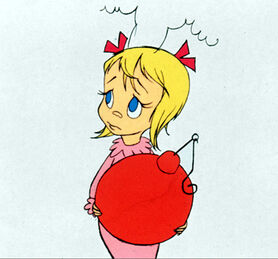 The Guess Who?
Papamikey

wrote on May 9, 2012, 10:16 am

Comment
Philly gone - CHECK!
Deril

wrote on May 10, 2012, 1:22 pm

Comment
Yeah, I'm glad that Boston, Philly and Vancouver are done. I've been rooting for LA from the get go so, sure...give em' a cup. What the hell.

I HATE the Rangers and would like to see them beat by Washington. I also kinda hate Washington (and NJ for that matter) but I guess it's the lesser of two evils.

I suppose an LA / Washington final would be fine. Would like Washington to lose. Don't think Ovi has "earned" a cup just yet.
Deril

wrote on May 10, 2012, 1:25 pm

Comment
Who dat ninja?
Round 3!
The final four!
The last of the....Ah, who cares any more?

Rangers Vs. Devils
I'm sick of both of these teams. I REALLY hate the Rangers, but am so tired of Brodeur and his wife-cheating ways. Plus, New Jersey is such a shithole. But I digress into personal distastes...
Um, Rangers in 6? Sure, why not?

Coyotes vs. Kings
I'm really rooting for the Kings now. Maybe because they've been in the league long enough and have paid their dues, and at least their fans seem to give a damn. Mike Smith has looked merely mortal recently, and Jonathan Quick has been that goaltender who can and has bailed his team out when called on. I just think L.A. is deeper down the line and has more discipline.
Kings in 5.

And now, back to 'It's Always Sunny In Philadelphia'!
Deril

wrote on May 14, 2012, 4:12 pm

Comment
Sure...whatever...

Devils in 7


Kings in 5

Mikey?
Deril

wrote on May 14, 2012, 4:14 pm

Comment
Papamikey

wrote on May 14, 2012, 8:34 pm

Comment
ZZZzzzzzzzzzzz...snort....wuzzle? HUH!?

Sorry - just woke up, the playoffs lulled me into a snooze.

Yeah - whatevs...

Though I'll take New Jersey in 6, because I dislike them LESS. I think "Torts" is the new Ass-clown of the NHL...I heard he scowled his way out of coaching in the Olympics? /golfclap!

And I think I STILL like Phoenix for the West...(I had predicted this BEFORE the Kings took Game 1) - but I agree with Mitch: Smith has started to look like a mere demi-god while Quick (that slap shot from Center ice not-with-standing) looks like the modern day Dryden. I mean HOW ELSE can you explain the Kings? Brown's playing like Messier I guess...I think...I......Zzzzzzzz
Papamikey

wrote on May 16, 2012, 10:00 am

Comment
Watched some of the Phoenix/L.A. "game" last night...more like LA scrimmaging against the local University Varsity team...egads. Haven't seen a team implode like that since the Habs...

Is it too late to switch my vote to LA? They're on a an ABSOLUTE tear...before it was a minor rip but now a full-on "FACKYEW PRAYCES" TEAR.

Send in the Prize-llamas Bert, this battle is WON!
Papamikey

wrote on May 25, 2012, 11:04 pm

Comment
SO.

The "Big Dance".

It's who cares vs. who gives a rat's ass.

I'm picking the Kings.

Why?

Meh. I'm following the popular line...the lemming that I am.
King Henrique defeats King Henrik!
(I made that up on the spot!)

So now we have the finals.....

NJ vs.LA
Well, I'll cheer for LA, just because Jersey already has their own mini-dynasty, and LA really crawled up from the last rung with hard work and will be appearing in the finals for only the second time in team history, give 'em a Cup, what the hell.
Who do I THINK will win? Well, as always, it comes down to goaltending, but both Brodeur and Quick have been immaculate with tight defense and nothing overly explosive offensively in front of them, it's a close call. Um....Kings in 7?
I think I care less about this year's playoffs more than any year in recent memory.....
Ah well.
Deril

wrote on May 28, 2012, 4:56 pm

Comment
I take the Devils in 7.

This is all I'm writing because I just don't care
Wow, they waited until the last game to make things exciting.
It's all over folks! Nothing to see here, move along!
Papamikey

wrote on June 12, 2012, 12:57 pm

Comment
LOL! I like the comic...is that the California Golden Seals? Do they have a through connection to today's NHL??

Anyhoo - I watched the game...was rooting for the Kings but ONLY because I thought they deserved the cup for not only being the underdog but also the Bridesmaid but Never the Bride aspect.

I thought the call was good - it WAS boarding and WAS a major...the hit on Gionta was cheap but not boarding more of a "griefing". New Jersey should have buckled down and killed the 5-minutes, MAYBE letting in 1 goal - tops, 2. But THREE? They shit the bed, plain and simple. Brodeur looked awful on the 3rd goal...

They fell to complete pieces after that and that's all she wrote folks.

I still love seeing the cup hoisted no matter what the team is (well, maybe not the fackyew Mapledicks) - the look on the faces makes it all worth it in the end.

Sorry, caught me waxing poetic there...

Now, on with our miserable mundane existences.
According to our good friends at Wikipedia, the California Golden Seals were in the league from 1967-76, then relocated to Ohio to become the Cleveland Barons until 1978, whereupon they moved again and merged with the Minnesota North Stars. THAT team would eventually become the Dallas Stars, who DID win a cup, but no team (currently the Wild) has won a cup in Minnesota, per se.
So the cartoon is technically accurate. Also, it's funny.
Go Barons!!